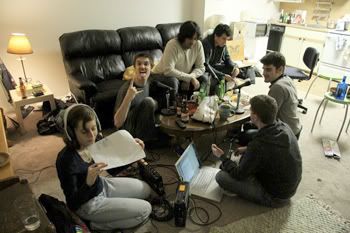 Sunday, June 27 at 8 PM EST - Check out FARCE/Film's live podcast of Episode #50 over at Ustream. Follow the direct link here.
Tyler will be back fresh from Amman, Jordan, Suman will be on hand with his opinion on Toy Story 3 (in 3D!), Jon will be drunkenly defending Killers, and Sonic will be joining us in a NEW FORMAT!
All that and more this Sunday!